Financial Information
Here we collect our financial reports; such as year-end reports, interim reports, and annual & sustainability reports.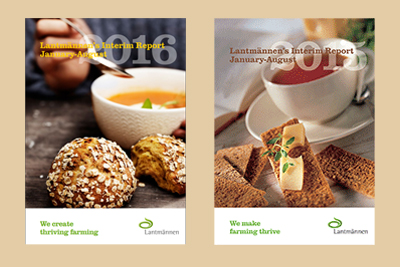 Continued strong profit development in the first eight months of 2016
2016 has so far been a successful year for Lantmännen. All sectors are developing well, and the higher result is a continuation of the strong development since last year.
Lantmännen's interim reports are published each tertial period (four months) and earlier each quarter.
To the Interim Report 2016
Year-end Reports
Lantmännen's Year-end Report is published once a year. Here are the results of the last period, as well as the entire financial year.
To Year-end Reports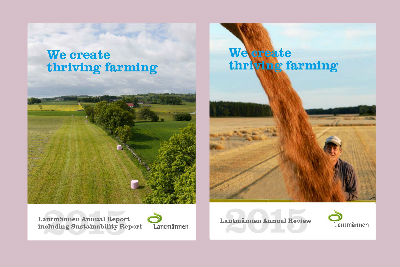 Lantmännen reports big improvement in earnings
2015 has in many ways been a unique year for Lantmännen, and the work within the framework of our long term strategy, Strategy 2020, has had a good effect. All divisions increased their operating profit from the previous year.
Lantmännen Annual and Sustainability Reports