Agriculture and Machinery
In this focus area, we have a general goal of contributing to the profitable development of Swedish agriculture, both conventional and organic. Important success factors are increased production and better utilisation of production aids supplied within both plant cultivation and animal production.
Text updated August 29, 2018.
Specific priorities 2018
Ahead of this year's call for proposals, we are particularly interested in projects that can contribute to the development of robust cultivation systems with high productivity during changing weather and climate conditions. They are key in the development of regional cultivation strategies for different crops. We are also interested in projects that can make the use of domestic feedstuffs more efficient and reduce levels of undesired substances such as cadmium and mycotoxins in grain and anti-nutritional substances in different feedstuffs.
Sustainable intensification of Swedish plant cultivation
There is big potential to increase production of grain and other crops in Sweden. To be successful, cost efficiency is vital throughout the entire production and processing chain, plus a more targeted cultivation oriented to the right quality at the right price. Our goal is to be able to increase production without any negative environment impact. As such, knowledge of how best to preserve and recreate biodiversity and how to optimise the use of plant nutrition and crop protection products.
Ahead of this year's call for proposals, we are particularly interested in projects that can contribute to the development of robust cultivation systems. This includes research that can contribute to increased grassland cultivation in grain dominated crop rotation. Precision farming including so-called micro application (pest control of individual weeds and fertilising individual plants) is an area of interest. We also envisage potential in developing more efficient systems for plant protection and weed control. Swedish seed production is being developed very favourably but this could be further enhanced by investments in quick methods for germination, healthiness and purity analysis, vitality raising methods, and methods to increase purity in seed raw materials.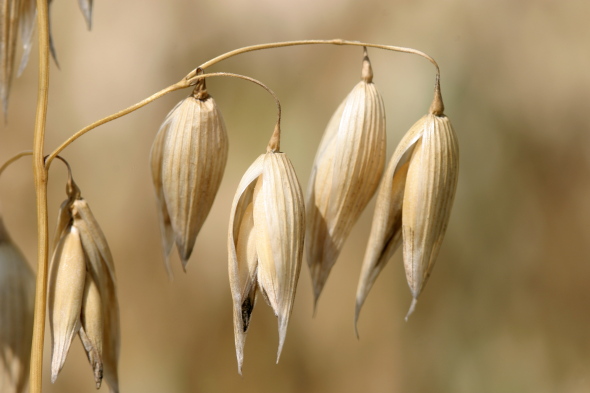 Grain quality
If grain production and further processing is to be profitable, the grain must meet the quality requirements demanded. Grain should have the right protein content and protein quality, starch content, falling number, kernel size etc. Added to which, minimising the content of undesired substances such as cadmium and mycotoxins is of the utmost importance and that subsequent processing steps do not generate acrylamide or other toxic substances. To meet these requirements, we are prioritising projects within the areas of plant breeding, cultivation techniques and grain handling with the focus on ensuring the best possible quality of grain. We also see potential in new, precise and cost-effective analysis methods.
Feed development

Our general goal is for Swedish animal products production to be able to grow with profitability. Development that leads to increased productivity within all livestock is required for this. Necessary productivity increases require effective feed utilisation and development of animal health, not least the sustainability of breeding mothers. Any such productivity increase must not mean a greater negative impact on the surrounding environment. One prioritised sustainability challenge is to reduce methane emissions from dairy and meat production.
Ahead of this year's call for proposals, we are particularly interested in financially sustainable process technologies that can facilitate increased production and usage of domestic feedstuffs, including grassland. A very urgent issue is to find good methionine sources for organic feed for poultry. We also see a clear need to increase knowledge about how grain should be evaluated as feed to different livestock. In the case of roughage, it is important to increase knowledge about the evaluation of and differences between different roughage in terms of fibre and protein. Problems with toxins and antinutritional substances in different feedstuffs have high priority. This includes, for instance, the potential of new process techniques and more effective additives.